Firing Up Start-ups
You are thinking of starting a business; the web is an important part of the mix. You have a DAY JOB. You have NO TIME! You are AFRAID it will not work out. You have LIMITED funds, no specialist staff or resources and are finding it impossible to get your project on the road.
We know. We've been there.
Pitching for a Team?
That's where we come in. You can work totally anonimously. You can captain your ship and put it on autopilot when your job and family need your attention. If you have a web business idea but are not sure how to realise it and take it forward, we can provide you with the staff, expertise and resources to get it in the air, and it won't cost you anywhere near as much as you may think. Getting to market quickly with an idea is often critical in the life of a business and we have the team to get you there in record time. You don't need to recruit, specify, assess - we've already been through all the processes to get a team that delivers every time.

Design Features
Custom web design
Custom logo design
Customised Facebook & Twitter pages
Customised Wordpress blog
Mobile website
Development Features
LAMP development using the latest methodology
Custom features to achieve your vision
Custom shopping carts and eCommerce systems
Custom Web Content Management System
Integration with major social networks

eMarketing Features
SEO
Link building
Social media marketing
Inbound marketing
Customer relationship management (CRM) system
Google Analytics
Inclusion in local directories
PPC campaign with $100 worth of free advertising with Adwords and Bing
Mailinglist system

Hosting Features
Third-party verified uptime, reliable, and secure shared web hosting
Your choice of domain registered for you
Enterprise level email spam and virus filtering
World-class support & maintenance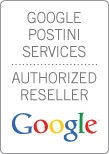 Your Flexible Friend
And we're flexible in how you pay. Usually we look for some combination of one-off payments and monthly charges – but we are open to negotiation. Even to the extent of taking equity in return for our services!
We have so much experience creating these project teams that we know exactly what is required. And you can benefit from all that knowledge and experience right at the start of your business.